Activities and animations
Animations starting from the 8th of April !
La Promenade, a 3-star campsite in Maine et Loire, offers you a warm welcome for your vacations, with activities for all from April to September! 
Indeed, our PARADIS ACADEMY trained animators have many surprises for you…. and they are never in lack of inspiration.
"With camping paradis, children and adults alike will be in heaven"
CAMPING WITH KIDS CLUB IN MONTJEAN SUR LOIRE
Four mornings a week, children from 6 to 12 years old are welcomed at the Mini-club by one of our animators.
On the program?
Painting workshop, treasure hunt, salt dough, prisoner's ball, circus initiation … and many other adventures await them!
The opportunity for them to create great memories.
Every evening, they will also have the pleasure to participate to the mini-disco and then to meet with their family for the thematic evenings.
playground and structures
La Promenade campsite also offers a playground for all children!
This space can welcome your children during the day to allow them to meet with their vacation friends. They will be able to enjoy our slide, swing, ping-pong table, our homeball court and not to forget our inatable structure!
family activities and entertainment
Well-paced days, activities for all, good times to spend with family and friends
Sport and relaxation at the campsite
One of the highlights of your camping vacation is the pétanque and ping-pong tournaments! Come and relax and have fun with other holidaymakers in an atmosphere of good humor and conviviality!

For the more sporty, you will have the opportunity to participate in muscle-building workshops and also aquagym sessions in our swimming pool!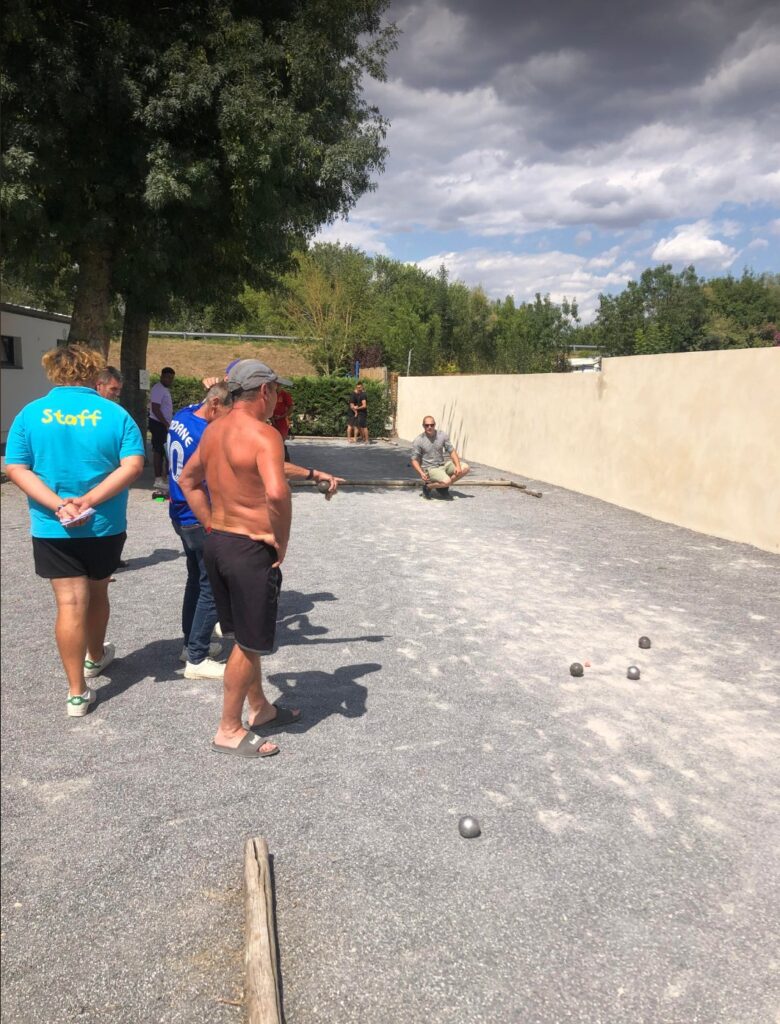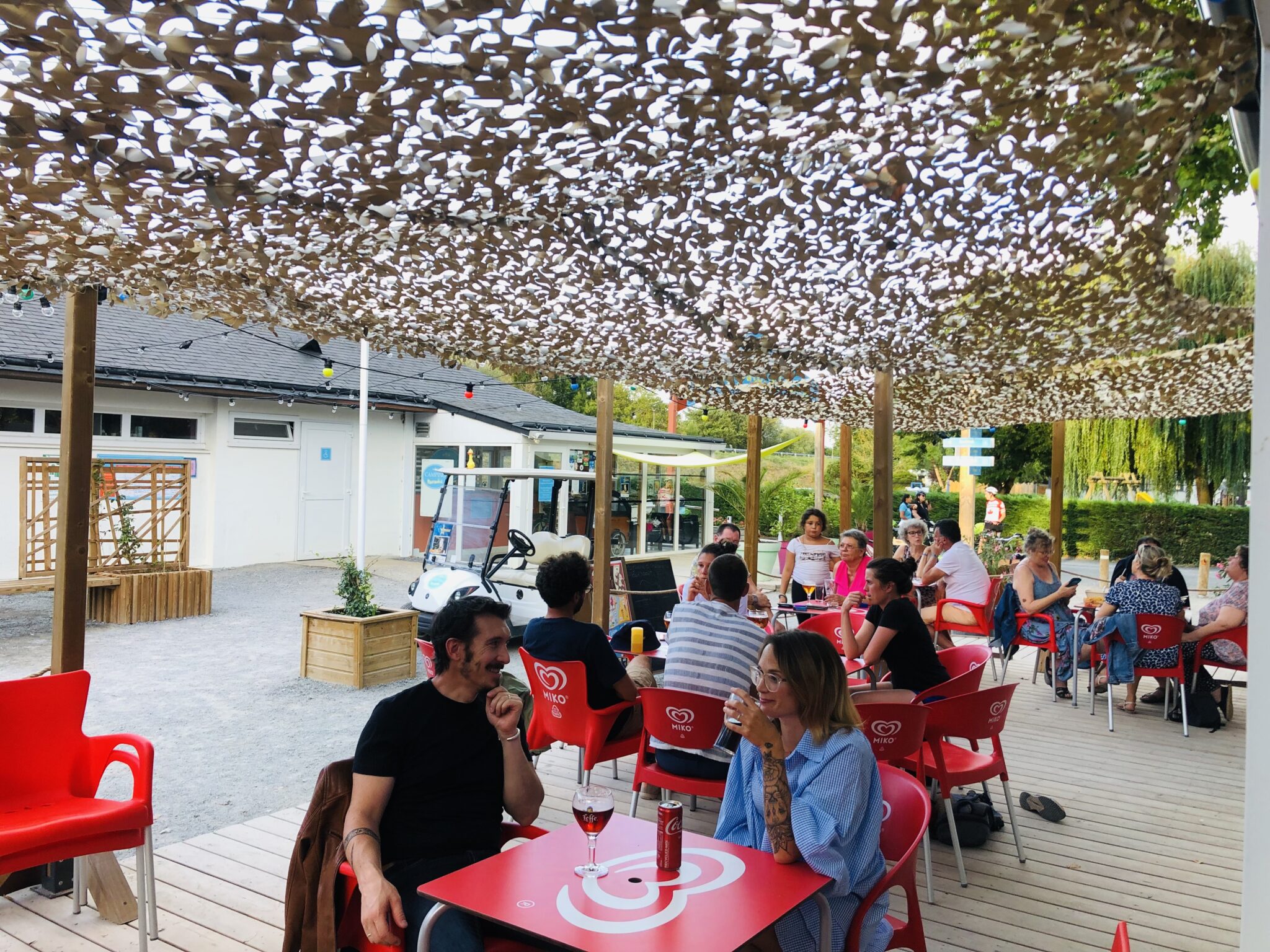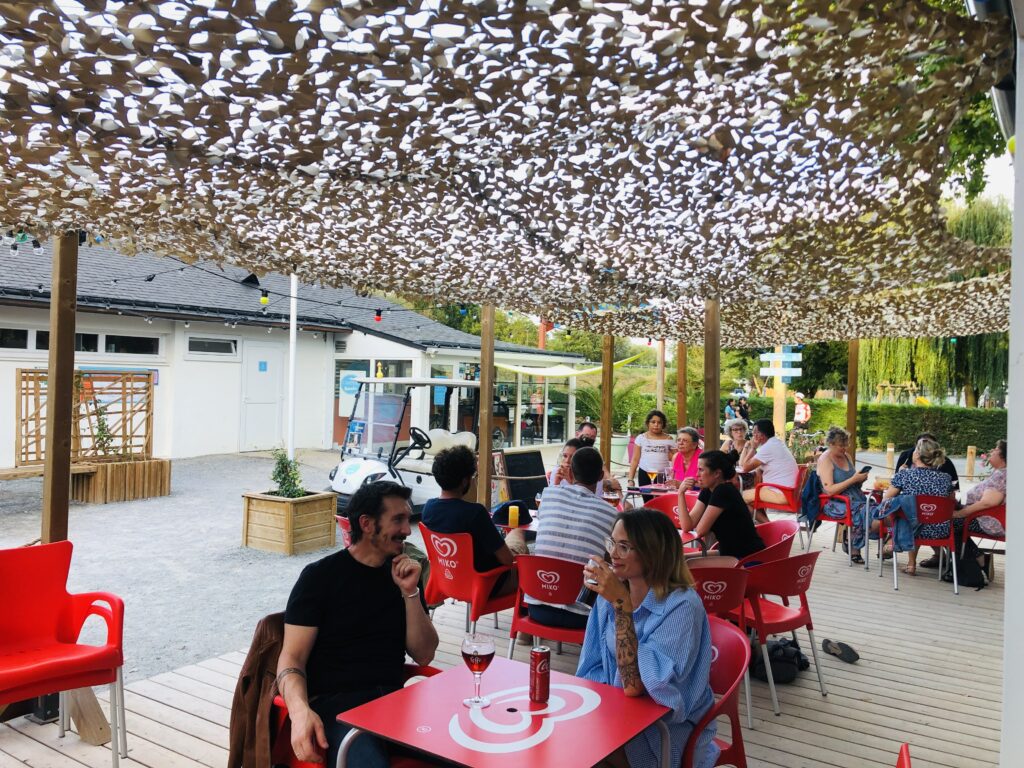 At the end of the day, meet on the terrace of our snack/bar to refresh yourself after a good day and especially to participate in our aperitif game! The opportunity to put all your knowledge to work!
Then take place in front of our stage for evenings as animated as the others. Between karaoke, lotto, pool party, board games and many others, there will be plenty of fun! So get your best outt ready and warm up your voice!
In July and August, LE PARADIS DES STARS invites itself during your vacations! The opportunity to meet celebrities and participate in incredible shows!
WHAT WOULD BE A CAMPING PARADIS WITHOUT ITS FAMOUS
"FIESTA BOUM BOUM" FOR EVERYBODY
Our entertainers will be happy to teach you this famous choreography typical of the campsite so that you can dance it with us throughout your stay!